Water Damage Restoration Services
A storm, flood, or plumbing problem can leave your home with extensive water damage. Immediate action is necessary to mitigate the damage. Wright Restoration's professionals specialize in repairing and restoring following residential water damage. 
We will assess the residential water damage to your property. Then, we'll help you understand the severity of the damage so you're able to make the best decisions for the restoration of your home.
We use the most advanced equipment to detect hidden moisture and extract standing water.
Water and Flood Damage Services Offered by Wright Restorations
Water extraction
Structural drying
Drying equipment installation and monitoring
Dehumidification
Removal of damaged building materials (drywall, flooring, insulation, etc.)
Sewer back-up and odour treatment
Anti-microbial agent application
Anti-microbial agent application
Thermal imaging
Moisture readings, control, and charts
Content inventory, cleaning, and packing
Disposal of non-salvageable items
Temporary power
Complete reconstruction/renovation
Restoration is what we do
We Are Experts in Water Damage Restoration Services
If you are dealing with any kind of water damage, immediate action is crucial. At Wright Restorations, we specialize in the field of water damage restoration. Our experts have extensive experience and training in all aspects of water damage and will work quickly and efficiently to restore your home or business. We are fully licensed, insured and certified by the IICRC.
Quality Service is Our Guarantee
HAVE AN EMERGENCY? WE ARRIVE WITHIN 45 MINUTES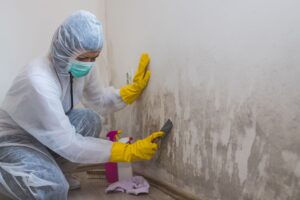 Water Damage Restoration is what we do
Water damage can be a disaster for your home. That's why we have specialists who can help you through the entire restoration process, from assessing the damage to repairing your home to getting everything back to normal. We'll work quickly and efficiently to get your home back to the way it was before the water damage occurred.
Water Damage Restoration FAQs
We love our clients and they love our work. Our team is very experienced in both residential and commercial projects.