Mold damage can occur for many reasons:
High Humidity
Construction defects
Plumbing failures
Appliance water line or drain line breaks
Improper maintenance
Weather/Storms/Hurricanes
When water or mold damage occurs, it is critical that they are dried or remediated as quickly as possible.
Wright Restoration offers mold removal services in Toronto to stem the tide of mold, as well as cleaning and sanitization, including mold odor removal to restore your home or business to its original condition. Removal of mold can be a serious endeavor, and Wright Restoration has the expertise and technology for the job.
Thorough Cleanup

We treat mold-damaged property as if it were our own. Wright Restoration remediation experts use the latest technology to identify both mold and the moisture source that feeds it.

Ongoing Communication

We keep you and your insurance agent informed at every step of the cleanup process to ensure everyone involved understands what's happening and what to expect.

Industry Certified Technicians

Wright Restoration's technicians are thoroughly screened, fully insured, and exceptionally qualified to remediate Canadian property damage.

State-of-the-art technology

Wright Restoration's mold remediation professionals first identify the extent of the problem, and then work with care and sensitivity to rescue the affected area and restore it to normal conditions.
Restoration is what we do
We Are Experts in Mold Removal Services
Mold removal and remediation is our specialty. We have the experience and expertise to handle any mold problem, large or small. We understand the health hazards that mold can pose, and we take every precaution to ensure that our mold removal services are safe and effective.
Quality Service is Our Guarantee
HAVE AN EMERGENCY? WE ARRIVE WITHIN 45 MINUTES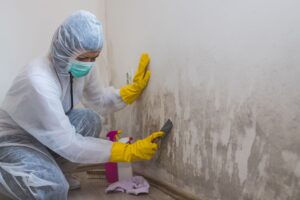 Mold Removal is what we do
In mold removal services, we work to remove mold from your home or business. This can be done through a number of methods, depending on the extent of the mold problem. We may use chemical cleaners, natural cleaners, or a combination of both. We will also take steps to prevent mold from returning in the future.
We love our clients and they love our work. Our team is very experienced in both residential and commercial projects.