At Wright Restorations we take the guess work out of your indoor air quality problems. We have been helping our dedicated clients in the GTA for over 20 years.
Not feeling well?  Strange odours?  Allergic reactions?
Why put up with poor air quality any longer? Why suffer through indoor allergies, when you don't have to. Dust mites, rodent allergens, pet allergens, mould spores all contribute to poor indoor air quality. Add poor ventilation and poor air filtration to the problem and serious health issues can pop up from fine dust and lack of fresh air.
Any home can be a healthy home…you just need to know where to start.
We provide indoor air quality testing services for homes and offices in the GTA. Wright Restoration can identify your indoor air quality issues and provide easy to understand and quick resolutions to your indoor air quality issues, big or small at a reasonable price.
Air Quality Testing is the first step to a Healthy Home. See the Verify difference.
Poor indoor air quality, poor ventilation, pollutants, airborne particulate, allergens, pathogens, VOC's as well as a hidden mold or bacterial problems can lead to serious health issues. It's easy to have your indoor air quality assessed. Call us right now and we will be happy to discuss your indoor environmental needs.
Restoration is what we do
We Are Experts in Restoration Services
We are here for you and your family, to help you recover from water, sewage, or fire damage. Whether it's an emergency or a cleanup, we are specialists in our field and can make sure you get back to normal as soon as possible. We offer quick, effective, and superior restoration and cleaning work.
Quality Service is Our Guarantee
HAVE AN EMERGENCY? WE ARRIVE WITHIN 45 MINUTES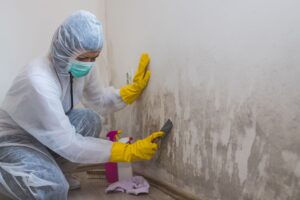 Restoration is what we do
Our services include emergency water damage restoration, commercial and residential mold removal, fire and smoke damage restoration, air quality testing and monitoring, odour removal, commercial and residential asbestos removal and more.

No matter what the cause of damage to your property, we can fix it.
We love our clients and they love our work. Our team is very experienced in both residential and commercial projects.